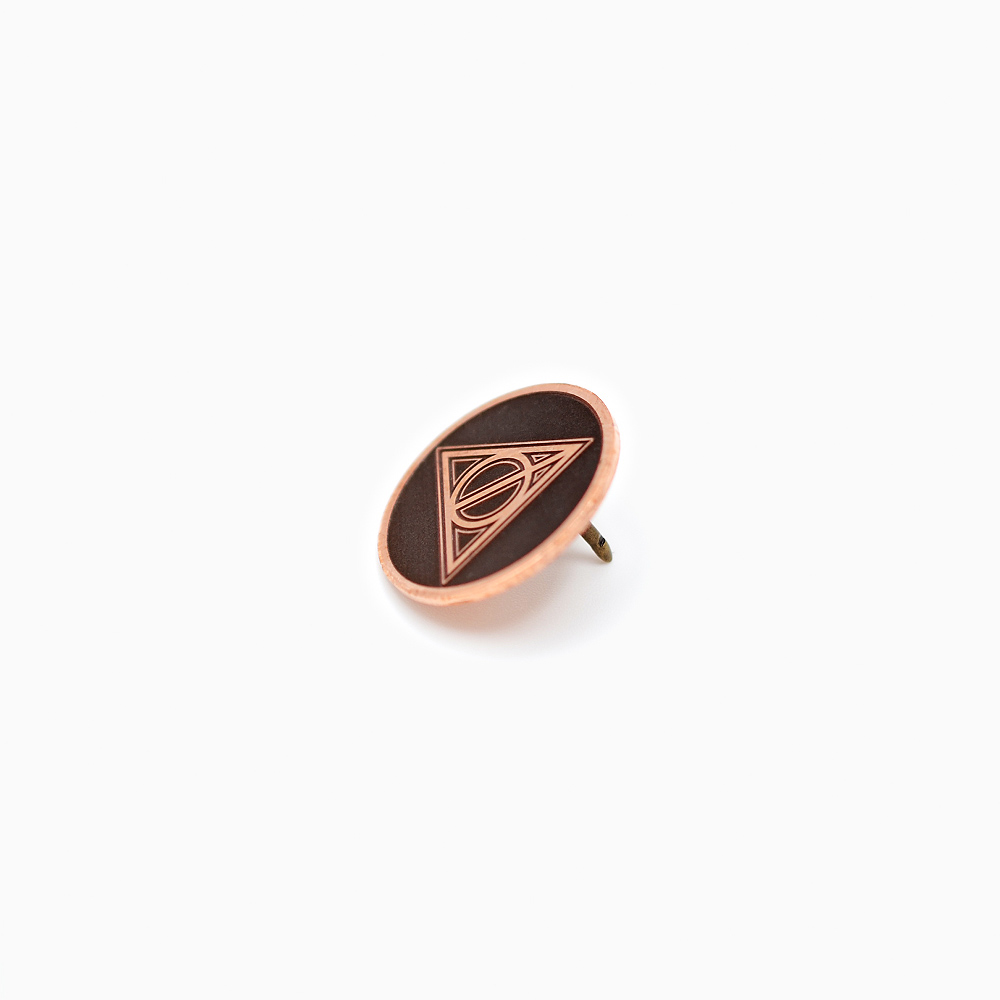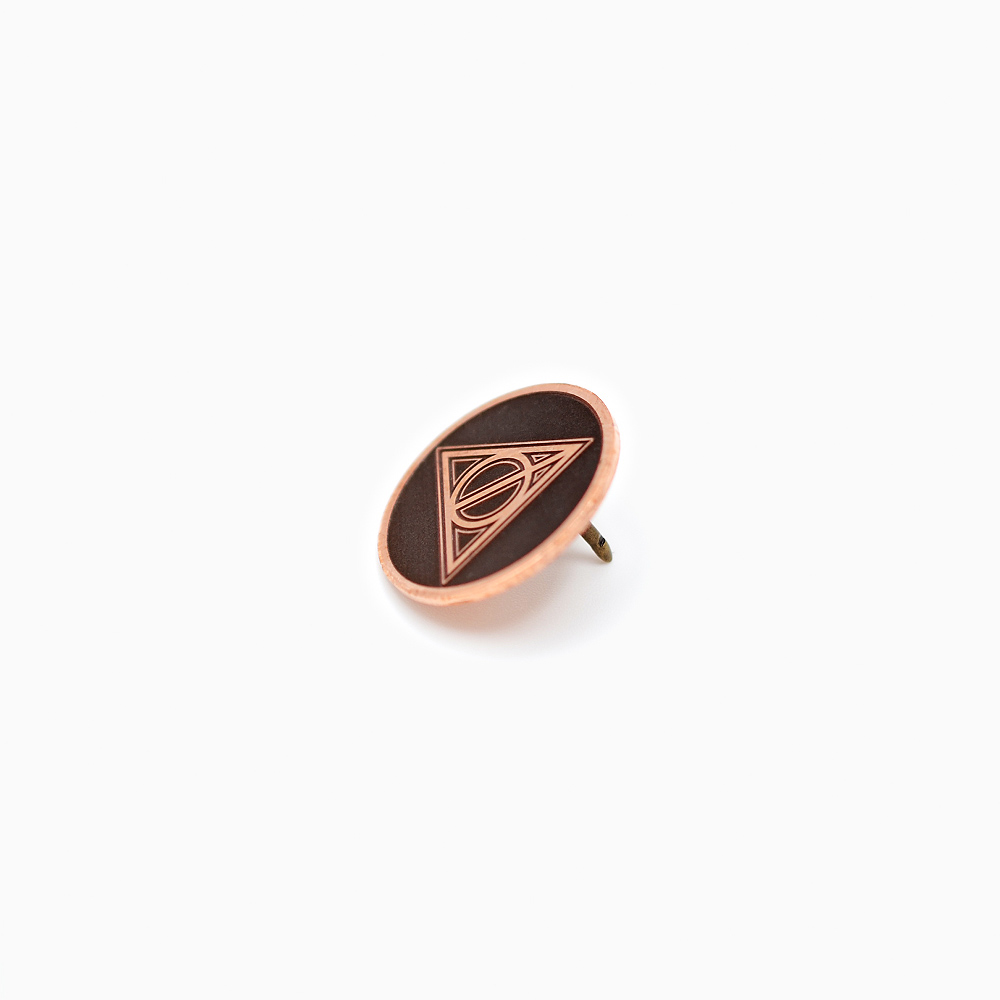 Harry Potter Deathly Hallows Pin
$10.00
Unlock the magic of Harry Potter with our exquisite copper pin featuring the enchanting Deathly Hallows symbol. Intricately engraved, this pin captures the allure of the wizarding world. Showcase your love for J.K. Rowling's masterpiece and embrace the power of the Deathly Hallows with this elegant and collectible pin. A must-have accessory for any Harry Potter fan, allowing you to carry the essence of the wizarding realm wherever you go. Inspired by Harry Potter
COLLECTION: HARRY POTTER
Description
Additional information
Reviews (0)
Description
Unleash the magic with our 3/4″ copper pin showcasing the iconic Harry Potter Deathly Hallows symbol logo. Crafted with precision. It features a laser-engraved design and a recessed black mark, adding an air of mystique to any outfit.
History of Harry Potter:
Step into the enchanting world created by J.K. Rowling with the Harry Potter series. This globally beloved franchise follows the extraordinary journey of the young wizard, Harry Potter, as he battles against dark forces, discovers his own magical abilities, and unravels the secrets of his past.
History of the Deathly Hallows Logo:
The Deathly Hallows symbol is a pivotal element in the Harry Potter series. Representing the three legendary objects: the Elder Wand, the Resurrection Stone, and the Invisibility Cloak. It signifies power, resurrection, and invisibility, embodying the epic struggle between good and evil.
Crafted in the USA:
This exceptional pin is proudly made in the USA. Meticulously manufactured with premium copper to ensure durability and exquisite craftsmanship. Each detail is laser engraved with precision. Capturing the intricacies of the Deathly Hallows symbol.
Elevate Your Style:
Wear this pin as a testament to your love for the Harry Potter universe and showcase your connection to its magical world. Whether you're attending fan conventions, themed parties, or simply expressing your fandom every day. This pin will spark conversations and draw admiration from fellow fans.
A Perfect Gift:
Surprise a Harry Potter enthusiast with this stunning pin. Ideal for birthdays, holidays, or special occasions. It is a thoughtful and memorable gift that will be cherished by fans of all ages. It comes packaged in a sleek box, ready to enchant the recipient.
Join the Wizarding World:
With our 3/4″ copper pin featuring the laser-engraved Harry Potter Deathly Hallows symbol logo. You can proudly display your allegiance to the magical realm and immerse yourself in the captivating world of spells, potions, and extraordinary adventures.
Be sure to check out the entire Harry Potter Copper Collection, as well as all our Pins.
Additional information
| | |
| --- | --- |
| Weight | 10 g |
| Dimensions | 55 × 42 × 21 mm |
| Material | Copper |
| Size | 3/4" |
| Color | Copper |